 Sheffield Study Programme is for 16-19 year olds and for 19+. The programme offers a personalised curriculum to give each learner the best possible chance of getting into education or training or

finding a job. We provide: •Motor Vehicle Level 1 & 2, Catering Level 1, Sport & Active Leisure Level 1, Retail Level 1 and Army Preparation. •English and maths •employability skills •personal and social development activities We also offer work experience, apprenticeships and employment... NLP Training Courses for individuals and businesses. Train to be an expert in the field of NLP with Excellence Assured. NLP Practitioner and NLP Master Practitioner Training Courses. ScJ Training is based in rural East Yorkshire, although training / assessing work is conducted throughout the UK. If necessary we can find suitable sites for the training or it can be undertaken at

your own site. Courses can be delivered through Lantra Awards, City & Guilds (NPTC), Qualsafe Awards or one of our own bespoke courses. We only use Lantra Awards, City & Guilds (NPTC), Qualsafe Awards approved instructors / assessors, so we can guarantee the quality of our courses. Sam Jones owner...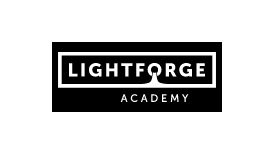 LightForge Academy provides training courses and initiatives across the creative industries. We offer dedicated industry-led courses to students looking to develop careers across the Film/TV/VFX/Games

and VR/AR sectors. With training facilities in both Doncaster and London, LightForge Academy couples technical knowledge with career-defining soft skills.