 Interactive Developers Ltd specialises in producing and supporting the design and development of bespoke eLearning, online and distance learning solutions for businesses, education and other training

and development companies. We provide instructional desiign, programming support in Flash (ActionScript 1,2,3), HTML/JavaScript, rapid development of help files, demonstrations or prototypes in Captivate and project management for the development of e-learning, CD-ROM, SCORM Activia is UK's leading training provider company provides quality assured business skills, management, computer and IT certification training courses at affordable prices. We deliver our training at

in house UK wide and/or at our 17 training centres including London, Manchester, Birmingham, Milton Keynes, Newcastle, Berkshire and Crawley. Our aim to provide quality training to develop, motivate and retain staff. Psychometric testing is all about valid and reliable assessment of the most important and complex resources such as employees & candidates. SRS provides a test for this which will really help you

out in assessing this.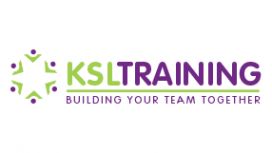 KSL Training, is an established UK training provider offering a wide range of in-house training courses to UK companies and organisations. Available courses include management training, leadership

skills, customer service and complaint handling, as well as sales training. Training is delivered by an experienced team of professionally qualified trainers, with local trainers in all UK regions. Prices are highly competitive and the company has an excellent reputation for training quality.