 Oxford Management Centre deliver a variety of training courses that enable businesses to make remarkable transformations in building rapport, developing relationships, effective communications,

ethical influence, sales success, management and leadership, optimum motivation, captivating audiences, achieving positive outcomes, creating change and personal development. Interactive Developers Ltd specialises in producing and supporting the design and development of bespoke eLearning, online and distance learning solutions for businesses, education and other training

and development companies. We provide instructional desiign, programming support in Flash (ActionScript 1,2,3), HTML/JavaScript, rapid development of help files, demonstrations or prototypes in Captivate and project management for the development of e-learning, CD-ROM, SCORM lifelongtrainingproviders.co.uk
Lifelong Training Providers offer four day intensive PTLLS Courses (preparing to teach in the lifelong learning sector), at levels 3 & 4. Course design is interactive and provides excellent

tuition and support for learners. We have a 100% pass rate with positive feedback from our customers. Our training venue is easily accessible with a large free car park. We can also provide in-house training if preferred. This is a fully accredited course. Activia is UK's leading training provider company provides quality assured business skills, management, computer and IT certification training courses at affordable prices. We deliver our training at

in house UK wide and/or at our 17 training centres including London, Manchester, Birmingham, Milton Keynes, Newcastle, Berkshire and Crawley. Our aim to provide quality training to develop, motivate and retain staff. Psychometric testing is all about valid and reliable assessment of the most important and complex resources such as employees & candidates. SRS provides a test for this which will really help you

out in assessing this. Acuity Training Ltd is a well established business offering IT and Management Training to clients in Guildford, Surrey, London and throughout the UK. Established for over 10 years it prides itself on

offering hands-on training in small classes of less than 8 people. Acuity offers training in all Microsoft applications as well as Adobe, SPSS, MapInfo, BlackBerry and Sage either on our client's site or at it training centre in Guildford. encours-international.com
We design and run education and training courses for managers, executives and senior civil servants and politicians from the UK and abroad. We have a flexible approach and can arrange to deliver

courses anywhere in the UK or overseas. Our course fees are negotiable according the client requirements. Care Training Direct offer an extensive list of quality care training, health & safety, first aid and food hygiene courses tailored for various businesses across Hampshire and the UK.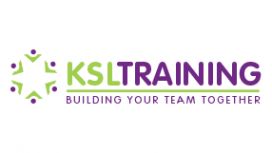 KSL Training, is an established UK training provider offering a wide range of in-house training courses to UK companies and organisations. Available courses include management training, leadership

skills, customer service and complaint handling, as well as sales training. Training is delivered by an experienced team of professionally qualified trainers, with local trainers in all UK regions. Prices are highly competitive and the company has an excellent reputation for training quality.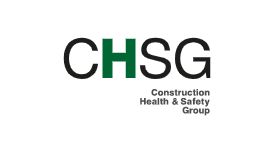 The Construction Health and Safety Group (CHSG) was formed in 1952 and is a company limited by guarantee, with charitable status. CHSG is a recognised and respected provider of quality training and

support to construction and associated industries. Our aims are: •To protect and preserve occupational health and safety in the Construction Industry •To study those aspects of the industry and related operations necessary to improve occupational health and safety and to arrange and provide suitabl